World Language - Mrs. Locklear
Welcome to Señora Domenica Locklear's webpage
Contact Information
Email: dlocklear@orange-ed.org
Phone: Race Brook School 203-891-8030
Schedule
1st-3rd grade: 30 minutes one time per week
4th-6th grade: 30 minutes two times per week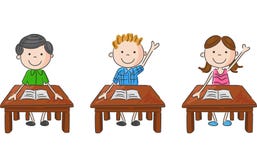 Class Expectations
Students are expected to follow the Big Three: Respect others, Be responsible and Safety first in the Spanish classroom. Students are expected to be active learners in the World Language class. Classes will be conducted mostly in Spanish with very little English. Students earn different color stars to earn reward days as a part of my classroom management system. Some reward days examples are; Spanish games on the Smart board, a whole class game or making an authentic craft, as well as other fun activities in Spanish.
About Me
I grew up in Orange and went through the Orange school system. I have three children. My son Gabriel (10) and my daughters Sophia (8) and Francesca (4). My hobbies are traveling, reading, cooking and spending time with my family.
I have been teaching Spanish for 14 years. I began learning Spanish in the seventh grade and later majored in Spanish at Quinnipiac University. I also have a M.A. in Elementary Education. In college I spent a semester abroad at the University of Salamanca in Spain. There I lived with a Spanish family and attended classes at the University.